Students visit the factory of Ajinomoto Vietnam Company
In order to help students of Business Administration have the conditions to study and practical experience, on the morning of March 26, 2021, the Faculty of International Economics and Management organized a visit for Business Administration students. Training at the factory of Ajinomoto Vietnam Company. The trip with the guidance of MSc. Vu Minh Nguyet - Head of Risk Management Department and MSc. Truong Le Hoang with the presence of 80 students.
Photos of the students before departure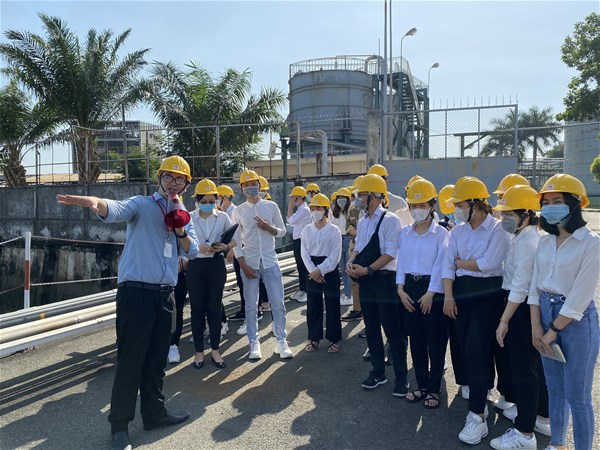 Students receive enthusiastic guidance from the company's representatives
Students can visit the wastewater treatment area, the company's tonsils testing garden, the wharf, the biological boiler, experience baking with the company's chef and exchange to learn with the PR department of the company. company, learn about the company and its recruitment requirements.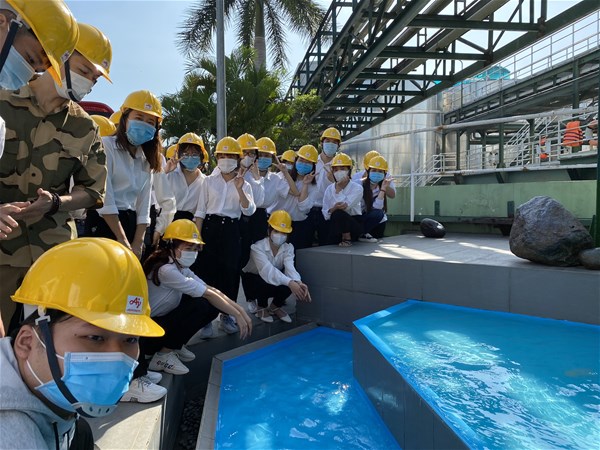 Students visit the Company's wastewater treatment area
With 4 hours of practice at the company, the students can learn many things: confidently communicate, think positively, comply with all labor safety regulations, the company always cares about the environment, community and society, ... Hope this will be the luggage for the students to accumulate practical knowledge, creating favorable conditions for you to work and study in the future.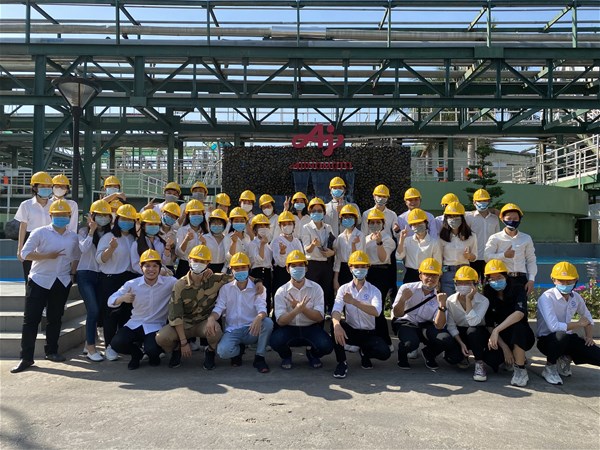 Picture of the visiting ends
By Nguyen Van Dung