Recently, on April 8, 2021, the 2021 training and output standard workshop was held at Co-working Space, campus 2 - Lac Hong University. There were the attendance of faculty leaders, Dr.Nguyen Van Tan, Dean_Faculty of Administration and International Economics, Dr. Nguyen Thi Lan Thanh, Vice Dean_Faculty of Administration and International Economics, lecturers and guests from many units. The seminar took place successfully, with extremely practical and useful discussions, sharing words and ideas.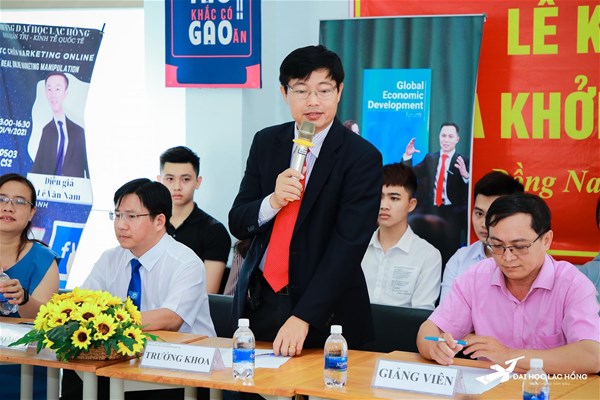 At the seminar, Mr. Dang Quoc Nghi, vice chairman of Dong Nai Entrepreneur Association, enthusiastically shared the practical problems of today's students upon graduation. According to him, in addition to the professional knowledge, the students need to equip themselves with important soft skills and should have as many practical experiences as possible. These will be important items for you when going to work and contribute to your vision even while in school.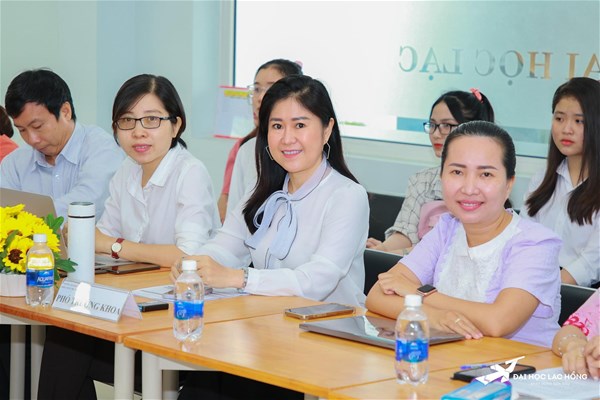 Agreeing with that opinion, Mr. Nguyen Tuan Anh, deputy director of HDBANK's branch, added that the cooperation between enterprises and the school is very necessary, creating many conditions and opportunities for businesses, schools and student. Especially for students, having access to businesses while still in school will bring a lot of experiences and valuable lessons. Because according to him, the acquisition of knowledge and learning should not only be in books but also in practice sessions, but also in practical activities. And linking with businesses so that students can participate in internships early is very helpful for students.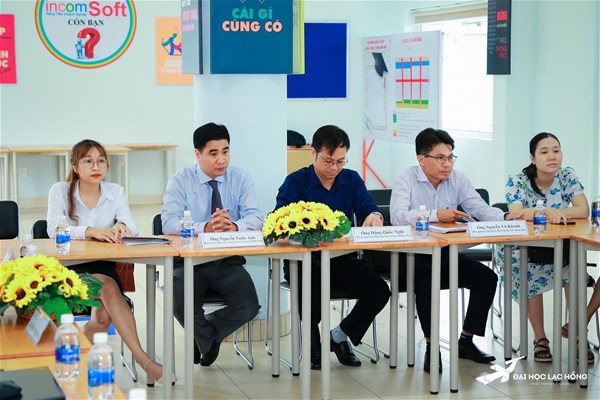 In order to accompany the students, creating the best foundation for you after graduation, the business representatives and the school leaders have discussed and shared together. Here, Mr. Nguyen Vu Khanh, Deputy Head of Market Management Department of Dong Nai Province, mentioned the legal issues that young people and post-graduate students often encounter. With the development of technology and society, the age you enter into business activities sooner and the number increases dramatically. So equipping you with the foundation and full knowledge of the law is extremely necessary. And the school will be the ideal equipment for you, giving you a solid legal foundation before leaving school seats, so that you can walk steadily on the next journey.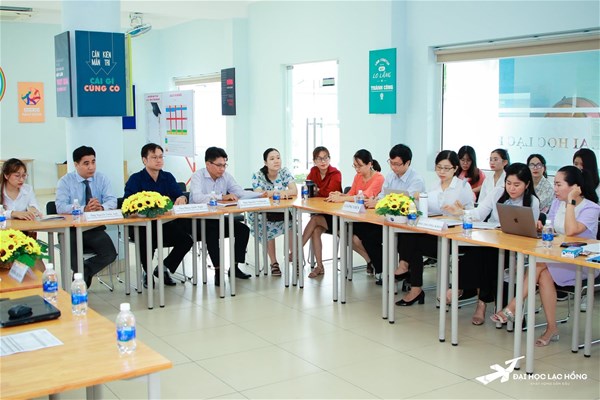 Receiving comments from business representatives, guests with comments from students at the seminar, Dr.Nguyen Van Tan has given a number of solutions to improve and improve the output quality. Establishing more student clubs to help and support students in the learning process, as well as organize practical activities to help students access and give them a clearer orientation in the future. Strengthening cooperation and association with many businesses, creating conditions for students to have early access to the working environment and visualize their work in the future. At the same time, to absorb opinions, criteria and needs of enterprises about human resources and aspirations of students, from which to propose appropriate training plans and programs, follow reality. Equip students with the necessary knowledge, important skills and strong foundations to be able to walk in their future paths.
Edited by Nguyen Van Dung