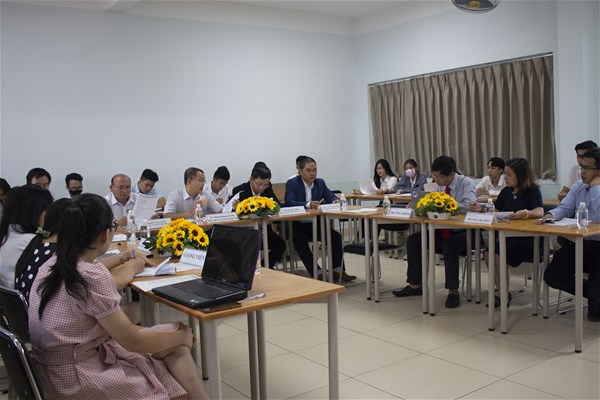 On April 6, 2021, at Room D305, campus 2, Lac Hong University, the AIE held a seminar on "ASSESSMENT OF TRAINING PROGRAM AND EXPECTED LEARNING OUTCOMES IN 2021" for economic law major.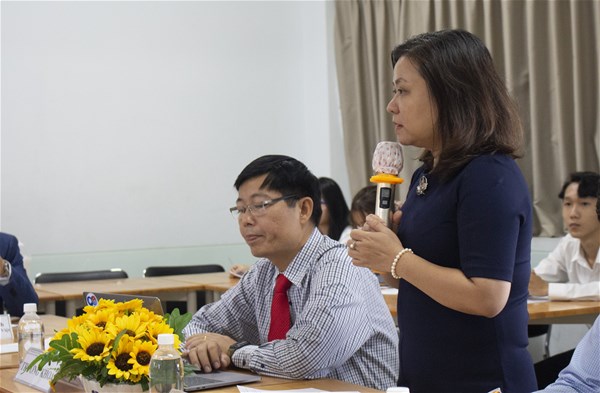 They were attending the program with Dean of AIE: Dr. Nguyen Van Tan and Dr. Nguyen Thi Lan Thanh - Vice Dean of the AIE with lecturers and students majoring in Economic Law. Especially to participate in the seminar, the AIE is delighted to welcome guests from agencies and organizations inside and outside Dong Nai province. For example, Dr. Phan Quang Tuan - Deputy Director of the Department of Justice of Dong Nai province; Dr. Nguyen Truc Thien, Judge of the People's Court of Bien Hoa City; Lawyer Le Van Dung Director of Share Lawyers Law Firm; Lawyer Nguyen Nhu Quynh Legal Director of Ban Viet Commercial Bank and Mr. Truong Quang Huy - Alumni of Economic Law.
On behalf of AIE: Dr. Nguyen Van Tan presented the achievements that the Economic Law major has achieved from 2014 to now, implementing teaching methods through the E-LEARNING system... In addition, the Faculty has always created favorable conditions for students in recent years. Participants participate in mock court sessions to support students' practical application skills. Besides, the development orientation of the Economic Law Club aims to build a helpful playground, answer questions of students, and provide good training directions for the planned training program for the year 2021.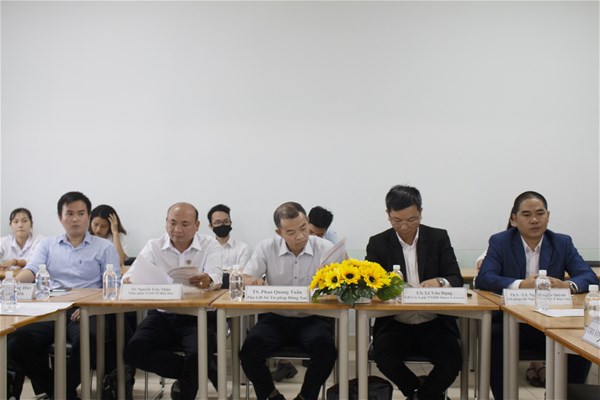 The seminar took place very excitingly with convenient comments from guests, leaders of departments in the department to renew training programs, and additional subject knowledge into the curriculum and practical skills to respond to current socio-economic development trends.
Hopefully, shortly, with the direction of the Faculty Leadership and the comments from experts in the field of law together with the coordination of the Economic Law Club, will help the economic law sector develop further and achieved many more successes on the way ahead with the goal of the AIE leading the way.