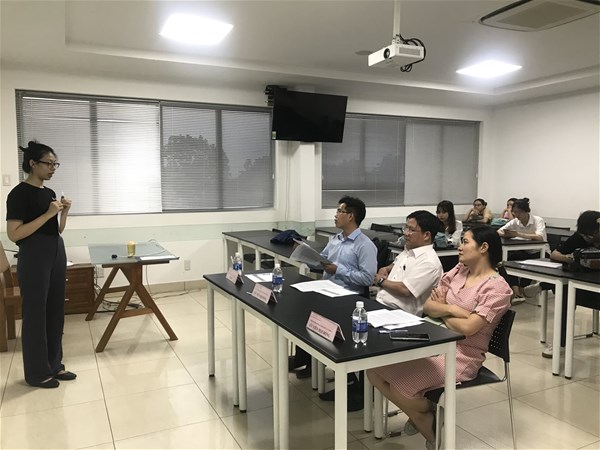 To prepare students for Scientific Research for students of 2017. On the date of the end of the internship and successful completion of the research paper, on the evening of March 29, 2021, at 18:00 at Campus 1, Lac Hong University, room B404, the AIE organized the 2nd progress report of 06 students' research paper with 05 topics on the content, solutions, research results, recommendations, etc... of the research paper. Scientific research is for the evaluation board.
The evaluation board includes:
• Dr. Nguyen Van Dung
• MA. Vo Anh Phuc
• MA. Vu Thi Thanh Huyen
At the reporting session, the teachers gave more instructions on the presentation format, legal documents, how to process, explain and present statistics and provided many helpful comments to the lesson. Students' scientific research such as distinguishing strengths, weaknesses, solutions that are not specific and must be linked to the actual situation, explain models, comment on graphs, have not mentioned prominent factors turned on, the basis for proposing solutions, etc. Lecturers hope the students take advantage of these good conditions and make more effort to complete the research well when receiving the lecturers' suggestions.
Here are some pictures of students at the report: