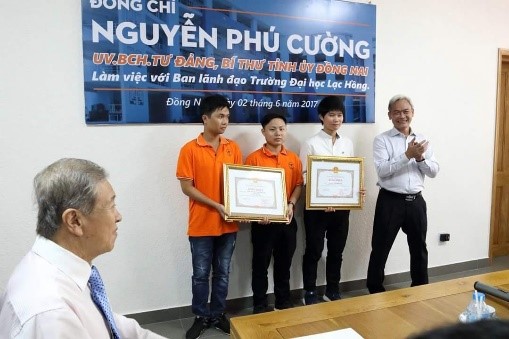 The Faculty of AIE has been training talented people. Many students after graduation have been very successful. There is Ms. Nguyen Thi Kim Lien - Alumni of AIE, Lac Hong University, the school year 2011. Ms. Lien shared:
"As a former badminton player from Dong Nai province from 2006 to 2017. During training and competition, I realized that I also need to improve my knowledge in many fields in addition to professional technical training. That's why I decided to study Business Administration at Lac Hong University.
During the study process, I learned a lot of useful knowledge from the lecturers and supported related issues from the enthusiastic staff of the faculty. Those things make me very impressed. In particular, I had an excellent opportunity to carry out my graduation thesis with the guidance of Dr. Nguyen Van Tan - Dean of Faculty of AIE. I believe that he was the first person who inspired and laid the foundation for my passion for scientific research. I participated in the 2016 Scientific Research Student Award organized by the Ministry of Education and Training and won the 3rd prize with his guidance.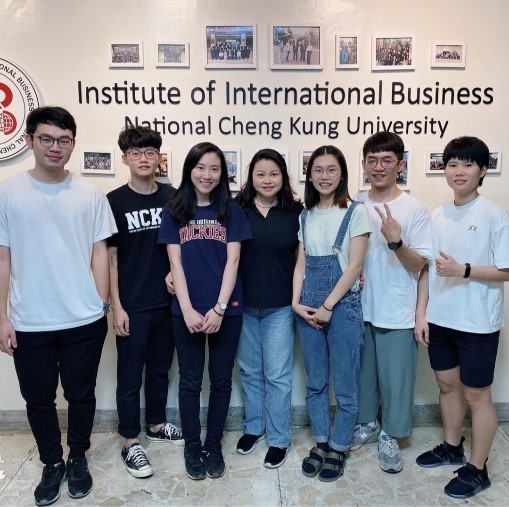 In 2018 I decided to put everything aside to pursue a graduate program in Taiwan. I'm currently studying for a Ph.D. in my first year at National Cheng Kung University, one of the three best universities in Taiwan. Although my previous career (athlete - coach) has nothing to do with my educational background, badminton is my love, and being a researcher has many articles in scientific journals, prestige is my dream. And I'm on my way to making that dream come true. Thank you, LHU, for equipping me with the necessary knowledge, helping me to integrate well into the current academic environment. I wish the lecturers a lot of health, to always be an inspiration and bring valuable lessons to students."
The very true sharing from her, she deserves to be a shining example for the students to follow, striving for a bright and open future.